Izreke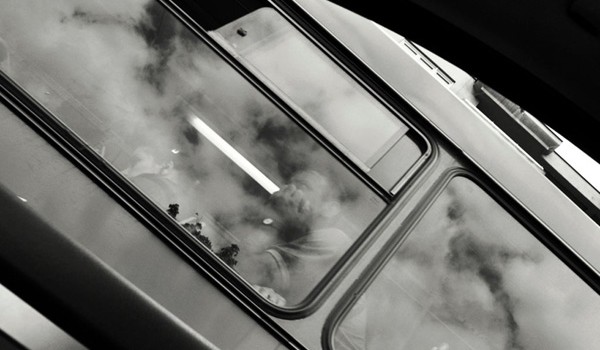 Published on novembar 25th, 2010 | by vuja
0
Izreke o sumnji – Quotes about doubt
Sigmund Frojd
U trenutku kad ?ovek po?ne da sumnja u svoj život i svoju vrednost, on postaje bolestan, jer objektivno ni nema bilo kakvog postojanja.
(Iz pisma pisanog Meri Bonaparte, 1937)
Ivo Andri?
Sumnja i briga vide ono što sre?a i pouzdanje nikada ne mogu.
Sumnja, kada se jednom rodi, ne poznaje granice.
Meša Selimovi?
Najgore je kad ljudi ?ute, kad se objasne, pa svaka sumnja ima pravo na život. I moja i tvoja. Jer ti možda misliš o meni što je samo za tebe istina, što je samo za tebe moja krivica, jer te niko ne razuvjerava, a ja mogu da ti pripišem zlu namjeru, a to nije dobro, rat je, prijek pogled je opasniji nego u miru, teže se podnosi i krvavije vra?a, a ponekad sumnja i strah natjeraju ?ovjeka da u?ini ružnu stvar, da se osigura i odbrani.
Nije pravo da pošteni ljudi ostaju pod sumnjom zato što su drugi r?avi.
Tomas Džeferson
Sumnja i ljubomora ?esto prouzrokuje ono ?ega se pribojavate.
Frensis Ridli Havergal
Sumnje kojima se pre?esto prepuštamo ubrzo se ostvare.
Gustav Flaubert
Kad ?ovek o?ajava, uvijek treba da se nada; a kad se nada, treba da sumnja.
Andre Žid
Veruj onima koji traže istinu, sumnjaj u one koji su je našli.
Dejvid Švarc
Neverovanje je negativna mo?. Kada um ne veruje ili sumnja, on konstantno privla?i razloge koji mu to potvr?uju.
Ferd Frensis Bosvort
Veruj u svoju veru i sumnjaj u svoju sumnju.
Stendal
U ljubavi se ?esto sumnja u ono u šta se najviše veruje. U svakoj drugoj strasti, ?ovek ne sumnja više u ono što je jednom dokazano.
Gete
Mi zapravo znamo ako malo znamo. Sa znanjem raste i sumnja.
Ako mi želiš re?i svoja mišljenja, reci mi onda ono u šta veruješ; ja ionako imam dovoljno svojih sumnji.
Leonardo da Vin?i
Slikar koji ne sumnja u svoje sposobnosti malo postiže.
Abraham Linkoln
Bolje je ?utati i biti smatran budalom nego progovoriti i odstraniti svaku sumnju.
Viljem Šekspir
Skromna sumnja je svetionik mudrosti.
Naše sumnje su izdajnici, i ?ine da izgubimo tamo gde smo mogli pobediti, zbog straha od pokušaja.
Hari Truman
Najgora opasnost sa kojom se suo?avamo jeste ta da nas paralizuju sumnje i strahovi. Tu opasnost donose oni koji napuštaju veru i podsmevaju se nadi. Donose je oni koji šire cinizam i nepovjerenje i koji nas pokušavaju zaslepiti kad je pred nama velika prilika.
Rene Dekart
Ako želiš biti pravi itstažitelj za istinom, potrebno je da bar jednom u svom životu sumnjaš, koliko je mogu?e, u sve.
Mislim dakle postojim.
Cogito ergo sum
Buda
Nema ništa strašnije od sklonosti ka sumnji. Sumnja razdvaja ljude. To je otrov koji razgra?uje prijateljstva i razbija ljubavne odnose. To je trn koji iritira i boli; to je ma? koji ubija.
Sumnjaj u sve, na?i svoje svetlo.
Indijski Princ Gautama Sidarta, osniva? budizma, 563-483 pne
Volter
Sumnja nije prijatno stanje, ali sigurno jeste apsurdno.
Španska izreka
Ko ne zna ništa, ne sumnja ništa.
Anmari Džejms Tomas svojoj deci
Sumnja je signal za tvoje "ne". Ako sumnjaš, ne brzaj, razmisli dobro.
Buddha
There is nothing more dreadful than the habit of doubt. Doubt separates people. It is a poison that disintegrates friendships and breaks up pleasant relations. It is a thorn that irritates and hurts; it is a sword that kills.
Doubt everything. Find your own light.
Hindu Prince Gautama Siddharta, the founder of Buddhism, 563-483 B.C.
Sigmund Freud
The moment a man questions the meaning and value of life, he is sick, since objectively neither has any existence.
(from a letter to Marie Bonaparte, 1937)
William Shakespeare
Modest doubt is called the beacon of the wise.
Our doubts are traitors, and make us lose the good we oft might win, by fearing to attempt.
Frances Ridley Havergal
Doubt indulged soon becomes doubt realized.
Fred Francis Bosworth
Doubt indulged soon becomes doubt realized.
Johann Wolfgang von Goethe
We know accurately only when we know little. With knowledge, doubt increases.
Rene Descartes
I think, therefore I am.
Cogito ergo sum.
If you would be a real seeker after truth, it is necessary that at least once in your life you doubt, as far as possible, all things.
Voltaire
Doubt is not a pleasant condition but certainty is an absurd one.
Spanish Proverb quotes
He who knows nothing, doubts nothing.